The Weekly View (1/8/18)
What's On Our Minds:
The Tufton Economics Team takes the reins this week to talk a bit about the changing shape of the American consumer. As our readers know, the stock market continues to hit new highs as corporations enjoy an increasingly business friendly environment in the US. But the consumer does not seem to be sharing in those gains. Now more than in decades, Americans' balance sheets are looking weak: they "owe more, save less, and are poorer."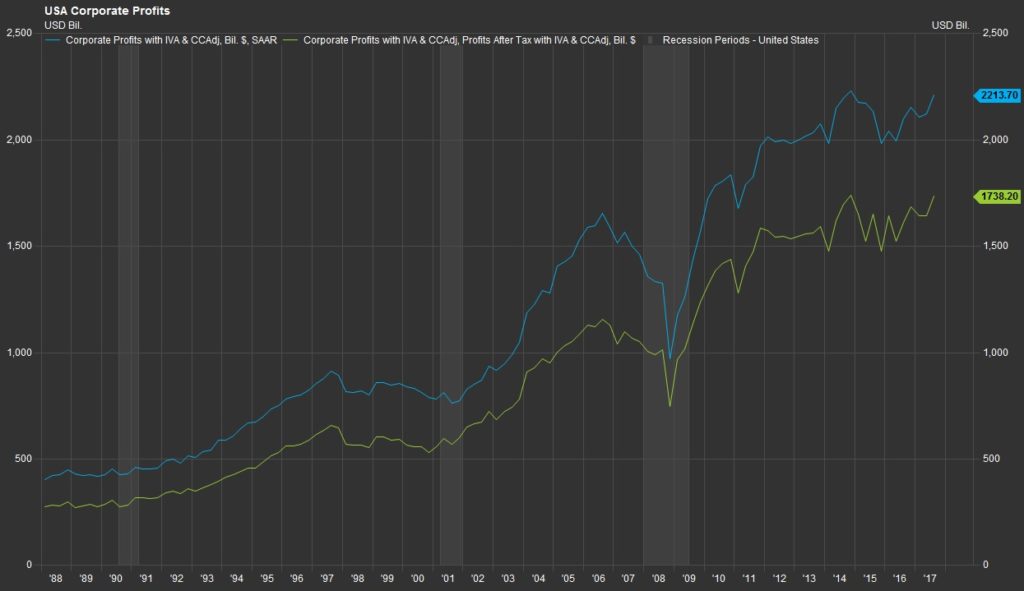 Corporations' earnings have steadily risen, but the median consumer hasn't seen the gains (note that the comparison isn't perfect: there is no "per-corporation" data like the per-capita data we have for consumers). The Economics Team will stay on the sidelines as far as the political implications of this relationship, but we would like to point out that  weakening consumers are also bad for economic growth.
Last Week's Highlights:
The new year got off to a good start, and interest rates ticked up slightly, resulting in an all-green summary chart below. Hopefully we can keep that up all year.

Looking Ahead:
This week should be a relatively light one in terms of earnings and economics. We'll be watching the weekly claims, as always. CPI and retail sales numbers come out Friday, which should help us get a better picture of the consumer economy that we talked about in the blog post.