The Weekly View (2/13/17)
What's On Our Minds:
At Tufton, we are value investors. We seek to purchase securities trading at significant discounts to our internal assessment of their values.  Our value philosophy is based on the principles of Benjamin Graham.
If anyone could be considered the father of modern stock analysis, it would be Ben Graham. During the '30s, '40s and '50s, Graham pioneered the ideas of "value investing" and taught the next generation of investors to see the difference between stock evaluation and market speculation.
Graham is possibly the most academic-minded investor of all time. He not only took a purely mathematical approach to investing but also used his knowledge to improve his principals and formulas to educate future investors.  The heart of Graham's strategy was value. He did not purchase shares assuming a company would have success with a new product or venture. Instead, he found companies that already had solid book values but were selling for below their logical price. He spurned the idea of buying trendy or on-the-rise stocks and believed most investors were just speculators.
Graham's principles would have no credibility if they had not proved so effective. His concept of a close analysis of a company's books proved to be extremely useful in an age when few others were doing the same. On one occasion, Graham's analysis found that the Northern Pipeline Company was trading for $65 a share when it had bond assets worth $95 a share. He purchased a large number of shares and convinced the company to sell the assets, resulting in a $70 dividend. Graham walked away with a huge profit, simply because he was willing to look at the fundamentals of a company.
Graham's lessons are still a foundational part of modern investing, but his teaching career is possibly best known for the students it produced. Warren Buffett, Walter Schloss and David Dodd are among the most famous students Graham taught at Columbia. Their successes have inspired a new generation of investors and have created a continual public interest in Graham's theories.
These days, the epitome of Graham's teachings lives on in his two popular books Security Analysis (1932) and The Intelligent Investor (1949), both of which are still in print to this day.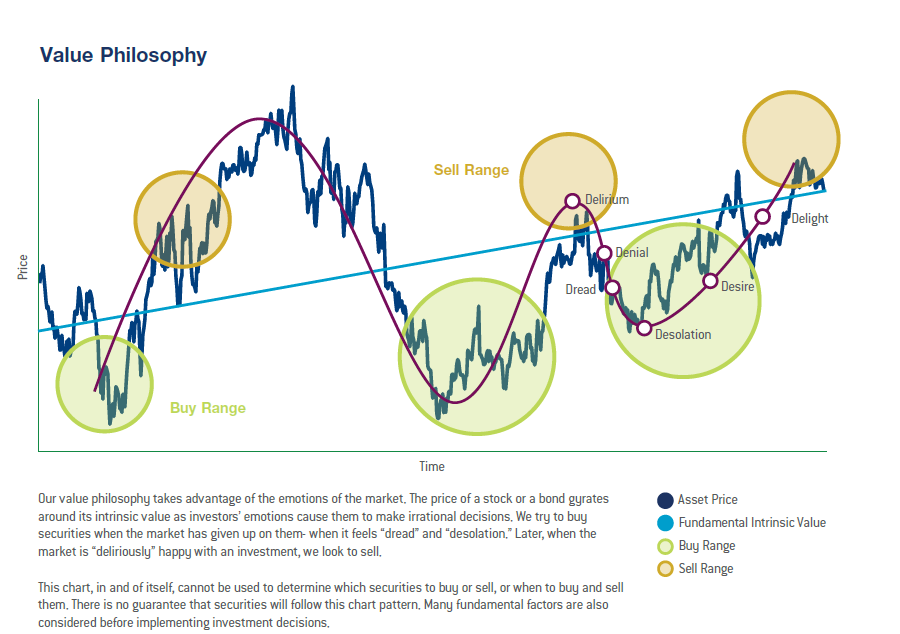 Last Week's Highlights:
Major market indexes were up about 1% last week. The Dow Jones and the S&P 500 closed at a record high on Friday. The market rallied toward the end of the week after President Trump said he would announce his "phenomenal" tax plan in coming weeks.  His plan is expected to include a massive cut in corporate tax rates.  Based on last week's move, it's clear that investors are optimistic that a reformed tax code will benefit U.S. companies.
On the economic front, the cost of imported goods increased by 0.4% last month, mostly because of rising oil prices.
Despite a court's decision last week that upheld Obama's fiduciary rule, the Trump administration is working on a proposal to delay the April 10th implementation.  A Texas court upheld the rule and rejected a lawsuit filed by business groups that challenged the new regulation. The court ruling could make it tough for Trump to make substantive changes to the new rule in the future.
Federal Reserve Chair Janet Yellen is giving her semiannual testimony on the economy and monetary policy before a Senate committee on Tuesday.  Most are expecting her to stick to the message of three interest rate hikes this year.
Earnings season continues this week. Teva Paramedicals reports earnings on Monday.  On Tuesday, Noble Energy, Vornado Realty Trust, and Discovery Communications post their results. Wednesday we will hear from Pepsico. On Thursday, we get results from Avon Products and TripAdvisor.  We will finish the week on Friday with reports from Campbell Soup and V.F. Corp.