The Weekly View (8/21/17)
What's On Our Minds:
Tufton Capital has recently taken on the responsibility of sponsoring one mile of highway on Interstate 83 South. The firm is proud to partner with the Sponsor-A-Highway program.  It is an easy and effective way to help keep our local roadways and environment clean.  A sign with Tufton's logo is now in place on our stretch of highway just north of our offices in Hunt Valley.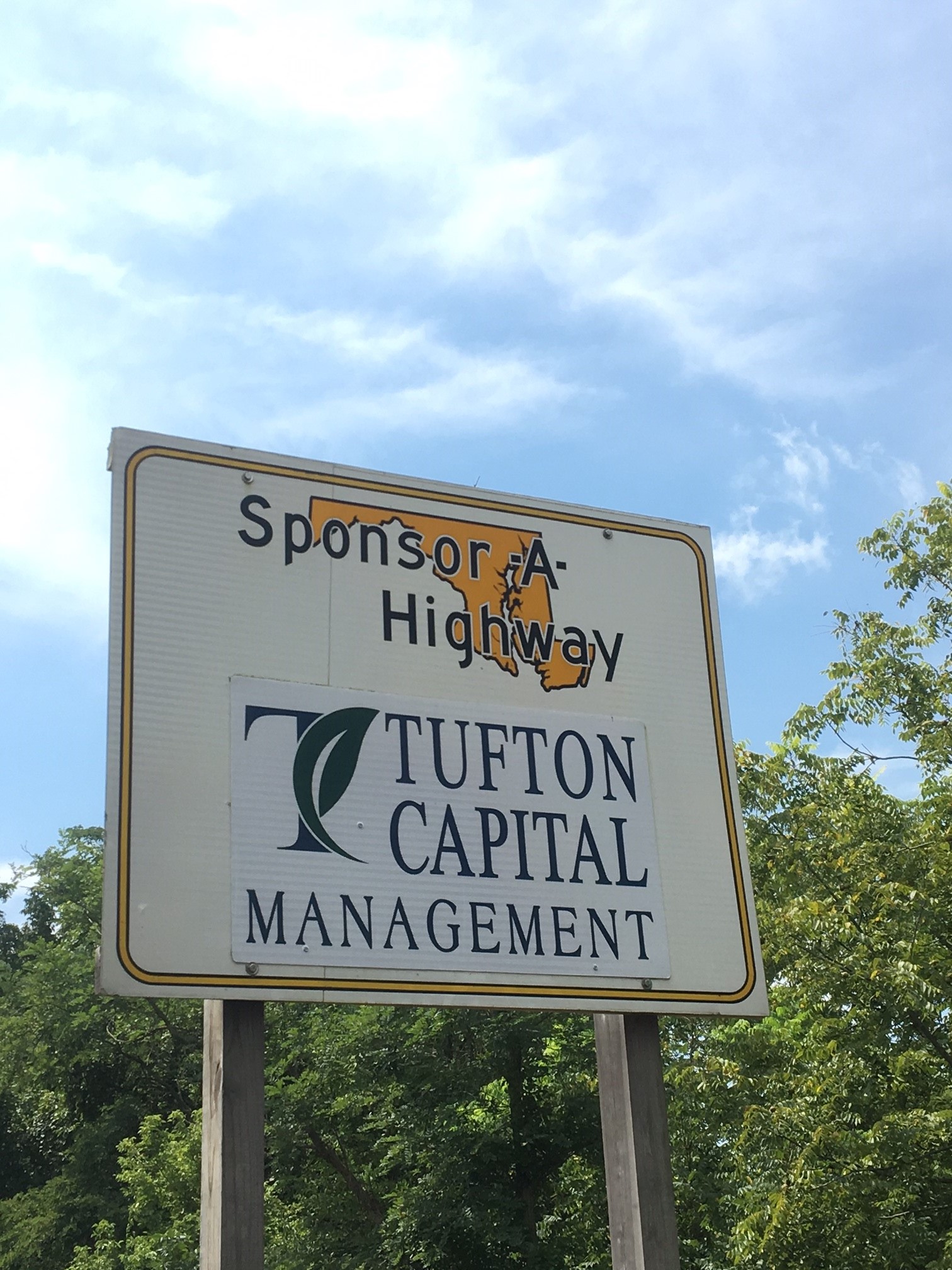 Last Week's Highlights:
Stocks were lower again last week, mostly due to political drama in Washington D.C. and the terrorist attack in Barcelona.  Since the S&P hit a record high on August 7, the index has pulled back 2.2%.  President Trump's pro-business agenda took a hit last week when it was announced that the White House Manufacturing Advisory council would be dissolved.  Reduced optimism about the likelihood of passing the President's pro-business reforms clearly weighed on investor sentiment last week.  While we have witnessed some volatility lately, it's important to remember that, in historic terms, markets have been unusually placid this year.

Looking Ahead:
Earnings season is over, so investors will refocus on big picture issues.  The Federal Reserve is holding their annual Jackson Hole symposium this week and investors are expecting them to remain dovish in regards to increasing short term interest rates.  Investors aren't expecting any market moving news out of Jackson Hole.  Investors will also keep an eye on Washington after President Trump's incendiary comments following the protests in Charlottesville, VA last weekend.
New home sales data will be released on Wednesday and existing home sales data will be released on Thursday.